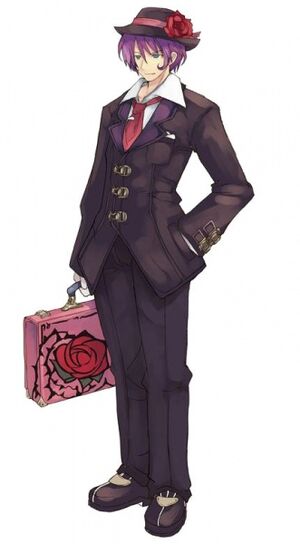 Ace is one of Karen's helpers/followers, along with Moose. Ace is a non-playable character in Luminous Arc 2 He is said to be very fast and to use his speed to hit on women. Karen once said that he is her best scout. He is part of the Rosetta Rosso.
Personality
Edit
Ace is kind of a narsicist in some way. He loves to hit on women using his speed, but he's really after Karen. Moose and him fight all the time over minor things; like Moose's machines breaking.
Ad blocker interference detected!
Wikia is a free-to-use site that makes money from advertising. We have a modified experience for viewers using ad blockers

Wikia is not accessible if you've made further modifications. Remove the custom ad blocker rule(s) and the page will load as expected.